Classic & Modern Gentleman's Knives
Refined, simple, and stylish. We make classy, timeless tools for every outfit and occasion.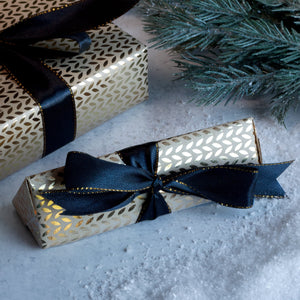 Make Your Holiday Shine
Add a special touch to your Ocaso gift. Our holiday gift wrapping service includes gold foil patterned gift wrap and a black satin bow. Available now for $5.99 per item.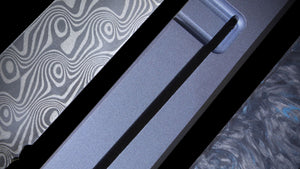 Details that Matter
We use premium materials including Titanium, Carbon Fiber, Damascus, and American made S35VN steel to create high-quality knives that are the ultimate expression of your personal style.