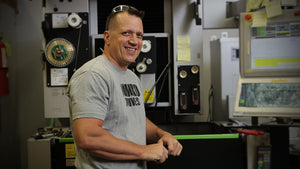 Andrew Demko
Andrew Demko is known for crafting some of the finest, most durable knives in the world, renowned for their heavy-duty construction and superior performance. Over the past 25 years, he's been creating innovative locking mechanisms and custom knife designs, holding multiple patents on his inventions. Andrew's exclusive and highly sought-after designs are at the forefront of knife innovation. Hailing from Pennsylvania but known around the world, we're proud to partner with Andrew Demko.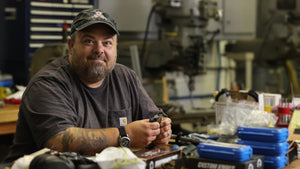 Mike Wallace
Mike Wallace grew up with a passion for anything handmade, especially tools like tomahawks, machetes, knives – anything with an edge. He made his first knife at 14 years old, and that love of crafting knives and tools has only grown over the years. Mike's designs are functional, ergonomic and built to last. He enjoys handcrafting knives with clean, simple lines, tough blades, and superior edge retention. Based in Pennsylvania, we're proud to partner with Mike.
The Strategy
Shop now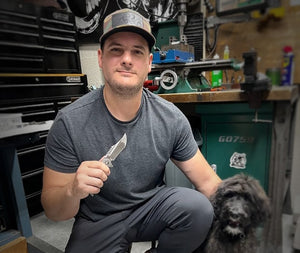 Kurt Merriken
Kurt Merriken's creativity and passion for handcrafting knives led him to pursue knifemaking full-time. His sought after high-end folding knives are known for their refined, classic, clean profiles and superior function and performance. Kurt spends hundreds of hours perfecting his designs, and continually strives to improve his craft using the latest knifemaking equipment and materials. Based in Florida, we're proud to partner with Kurt.
NEW DESIGNS COMING SOON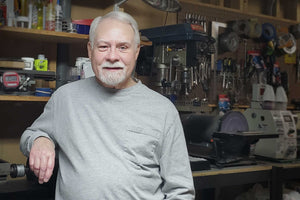 David Seaton
David Seaton began learning the art of knifemaking over 20 years ago, originally experimenting with the craft as a hobby to pursue after retirement. Under the mentorship of knifemaker Steve Davis, he discovered he loved the process of making knives so much he could not wait until retirement to work on his own designs. David's folding knives and Japanese style kitchen knives are made with materials including Damascus, titanium, and ivory, mother of pearl, and wood. Hailing from Missouri, we're proud to partner with David.
The Seaton
Shop now