The Solstice
The epitome of executive knife excellence, now available in 3 blade styles and 4 handle options. Designed by renowned custom knifemaker Andrew Demko.
From $209.99
The Strategy
On your desk to off the grid, the Strategy series has you covered.
From $149.99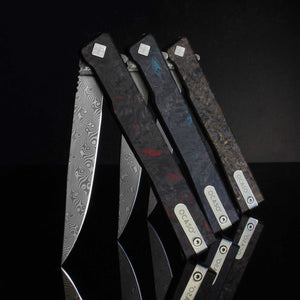 The Damascus Solstice
An exceptional knife designed for those who choose to carry the absolute best.
From $399.99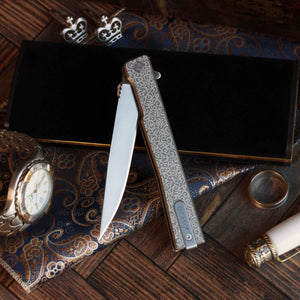 Engraved Titanium Solstice
Elevate your everyday carry with our Titanium Solstice, now available in four precisely laser-engraved handle patterns and two blade finishes.

From $269.99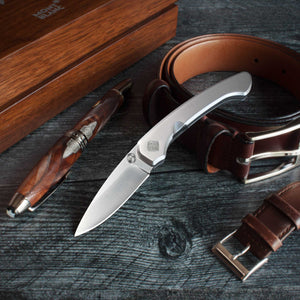 The Seaton
A timeless, classy gentleman's knife designed to handle smaller everyday cutting tasks.
From $79.99